Signs the ecconomy may be recovering
<a "http://s1058.photobucket.com/user/submitx/media/5619840893_5fac435384_zps05e18721.jpg.html" target="_blank">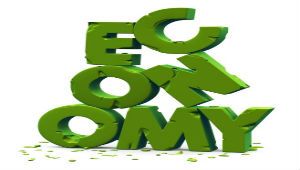 Article by Robert Minassian of Latest Financial Info
From underwear sales to coffee sales, below are some of the stranger signs that the economy may be recovering in 2011:
Coffee Sales
When people don't have money they drink less coffee at the local cafes.  Recently, coffee store sales have been picking up.  Starbucks' net revenues increased 9.5% in 2010, after falling 6% in 2009.
Men's Underwear Sales
When it's tougher to find jobs, men wait longer to replace their underwear, and sales — usually very stable — fell nearly 2.5% in 2009. Now they've started to stabilize. But, much like the unemployment rate, it's likely to take a few years to recover to pre-recession levels.
Internet Searched for Unemployment
The number of Internet searches for "unemployment benefits," "unemployment office," "Social Security," and similar terms spiked in July 2010 and has been trending down ever since. New unemployment claims have also been declining for several month snow.
Dessert orders at Restuarants
When times are tough, people eat less and cut down on desserts and appetizers. The National Restaurant Association says more customers are ordering sweet endings again. That's a sign that they aren't as worried about losing their jobs. In fact, the Conference Board's Consumer Confidence Index is over 60 again, after plunging to a recession low of just 25.